Hypergrid Business may collect a small share of sales from the links on this page, which helps us keep the site going, and lets us offer free ads for OpenSim-related businesses. Prices are accurate as of the date of publication.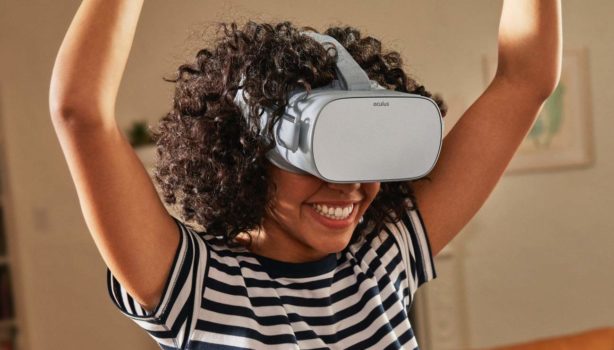 Looking for a VR headset but not sure where to start?
Here are my top five recommendations for virtual reality headsets, including the least expensive ones and the most expensive ones and ones in the middle.
1.
Osloon 3D VR Glasses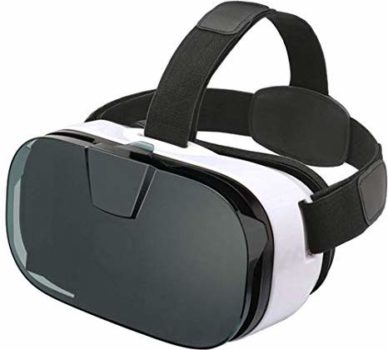 This VR headset is currently the number one best seller on the Amazon cell phone VR headsets list.  It's really cheap and works with pretty much any iPhone or Android phone.  It works with or without glasses and is easily adjustable for adults or children.  With a rating of 4.5 out of 5 on Amazon, this is an affordable way to get into VR via your cellphone.
Maria Korolov did a review of this same headset, sold under a different brand name, back in 2016. At the time, she called it "close to perfect." It is easy to use, sturdy and lightweight.
If you're looking for a headset that runs Google Cardboard apps, but don't want a headset made out of actual cardboard, this is the one for you.
2. Oculus Quest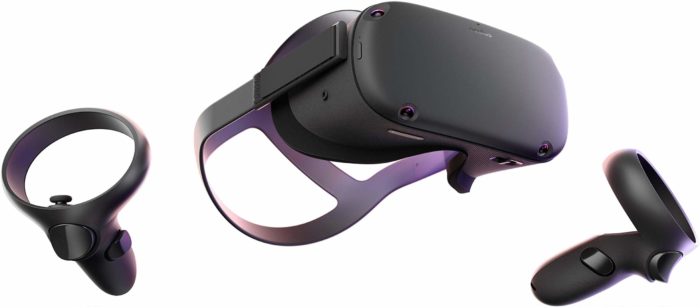 Another best seller, this VR headset tops the Amazon virtual reality headsets list.
It's an all-in-one headset, meaning that you don't need to plug it into a computer or stick a phone in it. You just turn it on, set it up with the Oculus app and you're ready to go.
The touch controllers and insight tracking reflect your movements in VR without the need for any other accessories and your gestures and interactions are accurately recreated.
You can use this headset while sitting or standing, whether the space you're in is large or small.  Customers on Amazon really enjoy how light and comfortable this headset is.
With no PC required and a rating of 4.5 out of 5 on Amazon, this is a great choice in all-in-one VR headsets, though the higher cost might not appeal to the more casual VR user.
3. Official Google Cardboard $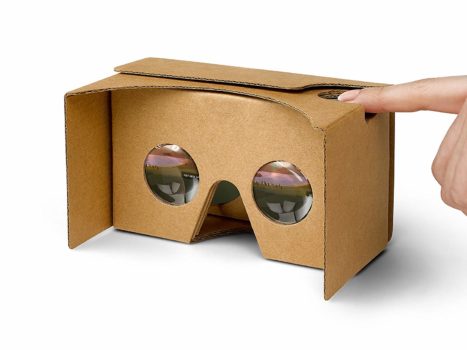 This is the little headset that kicked off the whole mobile VR trend.
If you're looking to try out VR but want to spend as little as possible and don't mind a headset that dissolves in the rain, this is the headset for you.
It's easy to assemble and works with Android phones and iPhones with screens from four to six inches.  You'll have fun with it as long as you're not expecting it to behave like some of the more expensive VR headsets.  With a 4.2 out of 5 on Amazon, and thousands of VR apps, games and videos available, this is a great way to test the waters of VR headsets.
4. HTV VIVE Pro Virtual Reality System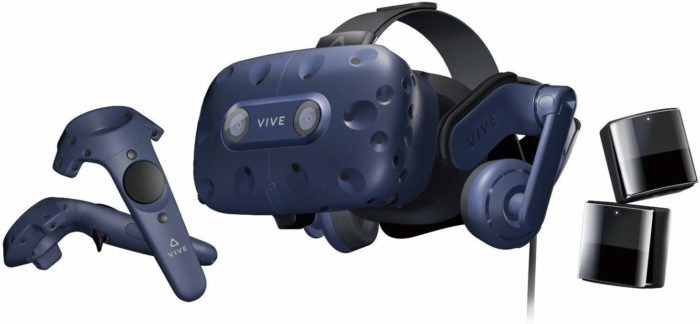 Want to spend some money on a VR Headset?  Look no further.
With a four-figure price and high specs, this is one of the most expensive VR systems money can buy.  The HTV VIVE Pro offers a high combined resolution of 2880 by 1600 pixels and included high impedance headphones, which are removable, with 3D spatial audio and active noise cancellation for a more immersive experience.  Some customers complain about the long setup time and poor customer service, but it still has a 3.9 out of 5 on Amazon with over 1,800 reviews. I
f you want to spend the dough go ahead and buy this unit, but with the new HTC Vive Cosmos coming out on October 3 of this year, I'd personally hold off on buying this one right now.
5. Oculus Go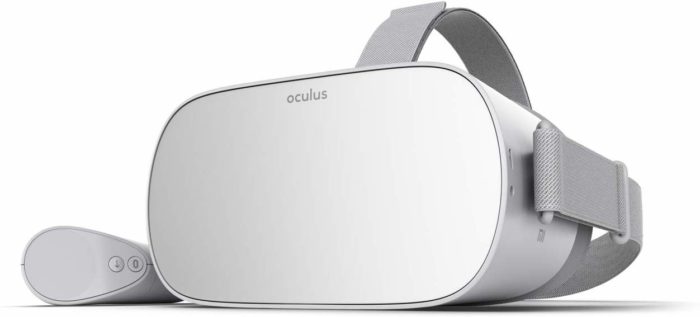 This is my choice for the best all-around headset, and the one I myself use most often at home.
It's a reasonably affordable VR headset with some great features.
At half the price of the Oculus Quest, and no need for a separate PC, this is an accessible and fun way to get into VR.
I use the Oculus Go myself and I find it comfortable enough with the basic setup while wearing eyeglasses. There are accessories available such as spacers, special foam and leather pads, and custom prescription lenses that make it an even more enjoyable experience for glasses wearers.
It has built in speakers that sound good but also offers a headphone jack if you want more privacy. Though it's been around since spring of 2018, The Oculus Go still offers an immersive VR experience without having to spend too much. With a 4.1 out of 5 rating over more than 1,500 reviews, customers enjoy the comfort and ease of use. See Maria's review here.
Do you own any of these VR headsets yourself?  Is there another one that should be on this list? Let us know in the comments below!